The Palmetto Cycling Coalition and SC Trails Alliance hosted an inspirational 2023 SC Bike, Walk, Trails Summit in welcoming Newberry, SC. From our region, advocates attended from the Bike/Ped Coalition (BPC) of York County, Catawba Council of Government, Carolina Thread Trail, Town of Fort Mill, Wholespire York County, and Winthrop University.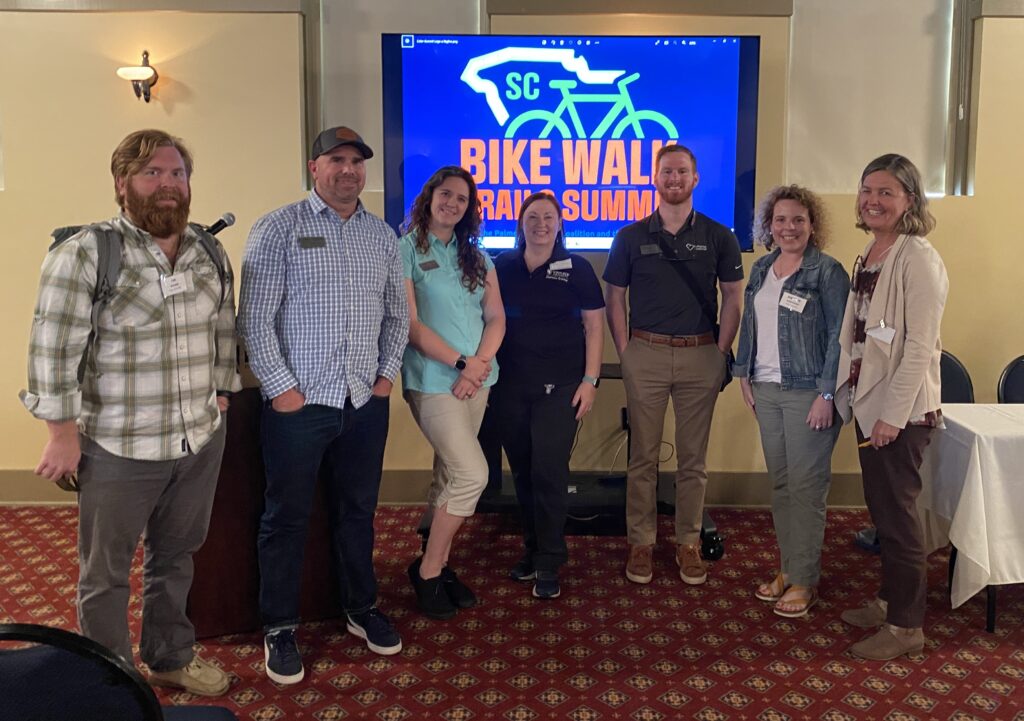 I loved hearing Chuck Flink's experiences designing greenways including the Anne Springs Close Greenway, benefiting so much of our community (including my family). I now better understand the importance of Connecting Communities and Landscapes for a Sustainable Future. I bought copies of his The Greenway Imperative book for me and as gifts, with the cover and chapter one dedicated to the Close family legacy.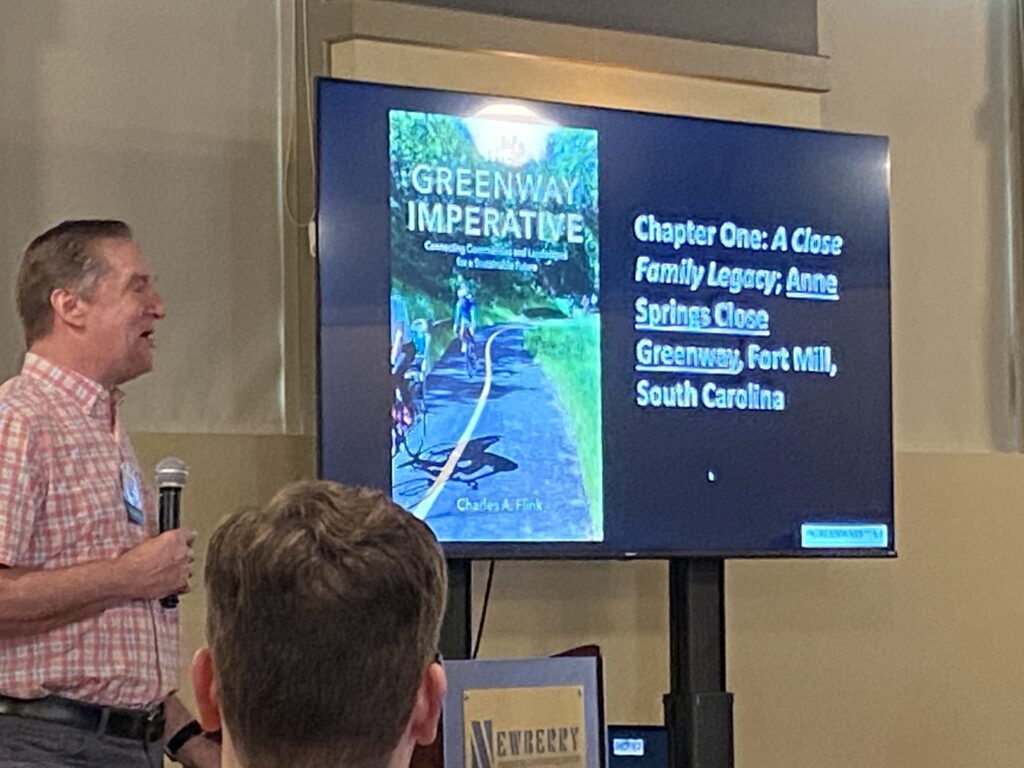 Renowned public health, planning, and transportation consultant, Mark Fenton, shared why we need physically active routes to everyday destinations in Engineering Active Transportation Back Into SC Communities: From Pilots to-Policy. How? Destinations should be near to where we live, work, shop, play, and learn. We need a network of facilities for walking, bicycling, and transit use that are functional, inviting, safe, and accessible.
Fenton then led our group, that included the Newberry mayor, on a "walk audit" through downtown neighborhoods. We saw features that made the community more walkable, as well as improvement opportunities. (The BPC has joined past walk audits in our county including in downtown Clover, Rock Hill, Tega Cay, and York.)
From the Urban Design Commission for the City of Atlanta, Nedra Deadwyler helped us understand the need and importance for livable, walkable communities in Community Is a Verb.
It was hard to choose which breakout sessions to attend! I heard about funding, active transportation projects in Charlotte, and growing Greenville's bike infrastructure.
We enjoyed an evening bike ride past businesses (we saw the Oscar Mayer weiner truck!), schools, and residential neighborhoods. We were encouraged to give local eateries, food trucks, and bars our business, a boost for the quaint former-textile community. I have pledged to bring my family back for pizza and games at Many Moons Artistry.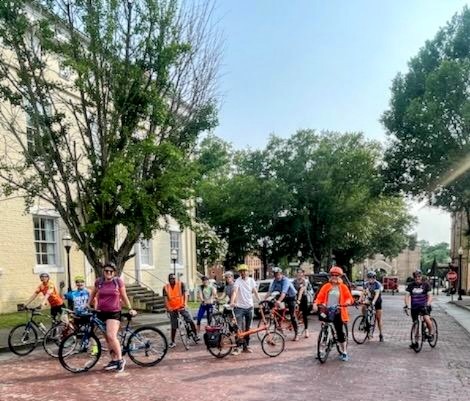 BPC members and partners have brought these ideas home with us as we seek to support York County and its communities becoming more bicycle and pedestrian friendly.
Learn more in this Summit Recap and News 19 story.