(York County, SC) 'Twas a surreal and relentless year. And while everyone suffered losses and angst, we also persevered. The Bike/Ped Coalition (BPC) of York County did what we could to hold our course and educate, advocate, and promote the health, economic, environmental and social benefits of bicycling and walking.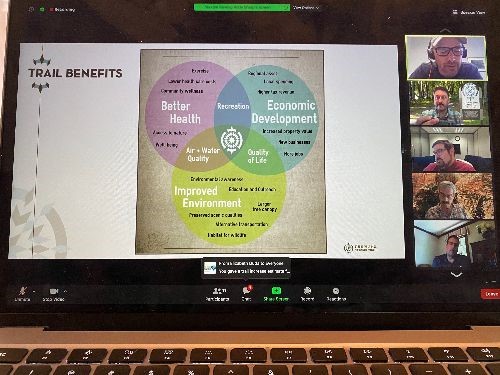 We began hosting bimonthly guest speakers doing impactful work throughout our region in support of trails, active transportation, and/or safe rolling and pedestrian access. We kicked off with Carolina Thread Trail Director, Bret Baronak, who discussed his nonprofit's important work to create a regional trail for people across 15 counties to use for recreation, exercise and transportation. Then we welcomed Patrick Hamilton, Pennies for Progress Program Manager, who described the program and its history, and shared a map of Pennies projects and photos of project improvements.
Thanks to the graphic design and webmaster skills of BPC co-chair, Ben Ullman, we launched the BPC website this year. And our monthly communications are now info-packed, in newsletter format. Advocacy committee members continue to communicate via the BPC Facebook page.
During this election year, the BPC advocacy committee suggested questions to ask candidates about policies that promote safe pedestrian and cycling access – in hopes that candidates and our community will think about infrastructure, intersection visibility, and policies that support people walking and rolling safely.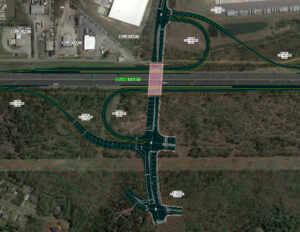 With resounding success we rallied the community to speak up to support safe ped/bike access between Baxter Village and Kingsley in Fort Mill with the I-77 interchange reconfiguration at Highway 160. Similarly, the BPC advocacy committee submitted comments to the SC Department of Transportation (DOT) in support of safe pedestrian access at the new Rock Hill I-77 interchange. We also commented on the Rock Hill-Fort Mill-Area Transportation Study (RFATS) 2050 long-range transportation plan update, in partnership with the Eat Smart Move More York County (ESMMYC) advocacy committee. We continue to advocate for safe routes to schools, including our trailblazing efforts.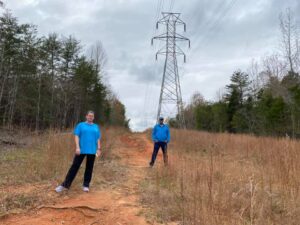 BPC member, Janet Wojcik, Professor and Program Director of Exercise Science at Winthrop University, showcased York County efforts at the national Active Living Conference in Florida. She presented Off the Couch and Off the Screen: Developing and Mentoring the Next Generation of Bicyclists which described Rock Hill Parks, Recreation & Tourism's mentoring program, the mayor's cycling initiative, and the Catawba Ridge Rider's youth mountain biking program; and the Walkability Assessment around an All-Inclusive Playground in Tega Cay.

The BPC effectively kept our vision focused on an engaged York County where bicycling, walking and running are safe and preferred forms of transportation and recreation. We would welcome opportunities to engage with community members throughout York County to support safe pedestrian and rolling access in 2021.
By Liz Duda and Ben Ullman, BPC Co-chairs